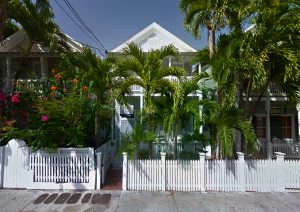 -Cases Resolved in Key West and Monroe County on a rapid increase.
In our 40-year practice in Key West and Monroe County, we have seen the trend for serious and unnecessary injuries and deaths increase for a number of reasons.  First, the number of visitors from the United States and abroad to Key West/Monroe County has now topped three million per year.   Moreover, poorly maintained streets, bicycle and moped activities and heavy selling of water sports have contributed greatly to this trend.   Key West is now much more than visiting the Ernest Hemingway House or the Truman Little White House.  We now see cases where children's hands have been attacked by sharks in the tank, serious boating and jet ski accidents.  Inexperienced excursion guides with a  lack of supervision are major culprits in this recent increase.  All along Duval Street, local vendors are selling snorkeling trips, diving tours, parasailing tours, boating, jet ski, bicycle  and moped rentals.   After the purchase, the unknowing, entrapped, unsuspicious visitor is then poorly supervised or instructed.   There are no directions on how to use land based or aquatic equipment.   Representative results from this category of neglect includes:
∙    Family involved in a jet ski/boat collision awarded $1 million.