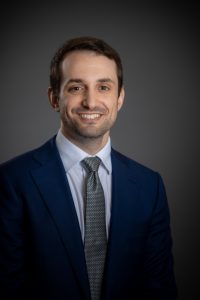 LEESFIELD SCOLARO, P.A. – KEY WEST UPDATE
Leesfield Scolaro Partner, ADAM ROSE, has been elected to serve as Secretary of the Monroe County Bar Association (MCBA). During our 40-year involvement with the organization, Adam is the first lawyer at Leesfield Scolaro, P.A. to serve as an officer. We are very proud of his years of work in Monroe County and throughout the state of Florida.
Adam graduated Magna Cum Laude from the University of Miami School of Law in 2016. He joined Leesfield Scolaro, P.A. the same year, and has undertaken responsibility for numerous high level results since graduation, a large number of those cases in Key West and throughout Monroe County.