In 1987, Leesfield Scolaro opened their offices in Key West on the heels of a wrongful death case tried to verdict by Ira Leesfield. For the past four decades, the firm's involvement in Monroe County has continued to grow both in the courts and in the community through educational programs, scholarships and contributions to numerous food banks. Every year the firm is a proud sponsor to the Marques Butler Memorial Softball annual tournament that is held in honor and memory of Marques Butler, a former client. The firm also looks forward to organizing, sponsoring and participating in the Monroe County Bar Association's Annual Continuing Legal Education luncheon customarily held at Leesfield Scolaro's Key West Offices on Whitehead Street.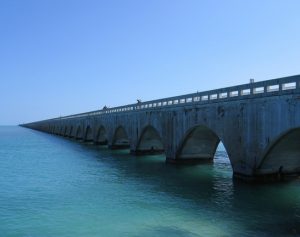 It is through its personal injury practice that the firm makes the biggest difference in the community. Most recently, Partner Thomas Scolaro has obtained an 8-figure settlement stemming from a house fire in Ramrod Key. This is the second time Mr. Scolaro secures such a result for clients. A few years ago he tried E.E. vs. XYZ Resort Hotel & Marina and MARK JASON HOLMES to verdict and won $40,580,000 for his client. To this day, this remains the highest personal injury verdict in the history of Monroe County.
Ira Leesfield and Thomas Scolaro also reached a seven-figure settlement on behalf of an Iowa family that was injured following carbon monoxide exposure at a Key West Hotel. In addition to proving that the hotel's negligent repair to the boiler roof vent caused carbon monoxide to be forced back down into the boiler room of the hotel and into the adjoining guest rooms where our clients slept, the firm successfully fought for passage of Senate Bill 1822. It was the first law at the time that required public lodging establishments to install one or more carbon monoxide detectors that we all take for granted today.
Since that notable case, Leesfield Scolaro has handled many carbon monoxide cases on behalf of guests at resorts, including a recent, well-publicized tragedy that happened at a Sandals resort in the Bahamas this year where multiple American tourists died from Carbon Monoxide poisoning. The firm's practice against resorts, which Ira Leesfield has coined Resort Torts, continues to strive with cases throughout Florida and Key West. The last example is the successful resolution of a string of cases where resort guests caught Legionnaire's Disease as a result of poor maintenance.
This week, Ira Leesfield and his partner, Adam Rose, filed a lawsuit against the operator of the Conch Tour Train for jumping the curb for no reason and without warning, which caused our passenger/client, Shari Everette, to sustain severe and permanent injuries.  In an interview for the Key West Citizen, Mr. Leesfield shared that this latest act of negligence "is the eighth recent incident involving the mishandling of the Conch Tour trains."
With 5 million annual visitors to Monroe County on average, Leesfield Scolaro represents many out of state clients who become injured while engaging in maritime and watersports activities. For the past ten years, Partner Justin Shapiro has litigated against virtually every single jet ski company operating in and out of Key West with claims ranging from wrongful death to loss of limb, and life-altering orthopedic injuries.
Partner Adam Rose, currently serving as Secretary of Monroe County Bar Association, is also actively litigating cases throughout Monroe County. He has handled many premises liability cases throughout the Florida Keys, including cases against Key West hotels, resorts, storefront businesses, and the City of Key West. In the tradition of the firm's parasailing practice, Mr. Scolaro and Mr. Rose are currently litigating two wrongful death claims against Sunset Watersports.  At the time, a couple was sent up in a parasail in the middle of a storm with winds too strong for parasailing under Florida law. The wind caused them to drop into the ocean and to be dragged through the water for several minutes.
For more information on Leesfield Scolaro's results in Monroe County, visit our firm's verdicts and settlements page.