On Memorial Day, our client's young boy who was snorkeling at the time was run over by a family boat operated by a 6-grader while at full speed and on a full plane. The propeller fatally injured him. Despite having a diver's down flag prominently displayed, the reckless teenager who never should have been trusted with operating the boat alone fled the scene, went home, covered up evidence of his crime and lied to the police. Our investigation found five witnesses who saw him flee at full speed.
A lawsuit was filed against multiple defendants including the parents under counts of negligent entrustment and negligent supervision. Courts look at the following elements of negligent entrustment when the allegation is made against the parents of a young child: whether the parent entrusts an instrumentality to a child who because of his lack of (1) age, (2) judgment or (3) experience, may become a source of danger to others. In this case, our firm was able to satisfy every element by establishing that the recklessness behavior of the 13 year-old child/boat operator
Whether the parents knew or should have known with due care that injury to another was possible because of their child's past reckless operation of the boat would constitute negligent supervision. We established through witness testimony, including from one neighbor who had previously seen the teen operating his boat in a reckless manner while the neighbor's family was snorkeling at the docks off his house.
Within a year of filing suit, the case settled for $1.7 million.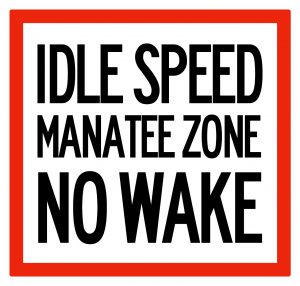 No Wake Zone violation ends in $500,000 settlement
In another recent boating case, our client was a passenger in a small pleasure craft waiting to pass through a bridge on the Intercoastal waterway in South Florida. When the drawbridge opened, three large yachts passed through the same bridge in the opposite direction. One of the yachts was traveling at an unsafe and excessive speed, kicking up a large wake in its trail through the 15-inch wake zone.
At the time, our client was sitting in the front of her boat, and as the wake collided with the much smaller vessel, she was launched into the air and came down with such a force that she sustained a back injury. Through litigation, senior managing partner Ira Leesfield was able to establish that the yacht captain created a large wake while traveling southbound on the intercoastal, in direct contravention to the posted wake limitation.
Recent boating incident in the Florida Keys
In the news recently we have learned from Florida Fish & Wildlife Conservation that a Texas man was fatally injured off the shores of Islamorada on May 22. According to the investigating officers, the vessel was a 22-foot center console Hydra-Sport that somehow collided with a concrete power pole. Seven occupants of the boat were thrown into the water and the boat continued to spin out of control in the same vicinity.
It is still unclear what caused the one passenger to become fatally injured, but while the authorities complete their investigations, when passengers are thrown into the water, several factual and potential liability questions must be investigated immediately. What caused the boat captain to lose control of the vessel where he could not avoid and ultimately collided with a most visible concrete object in the middle of the water?  FWC officers have already ruled out alcohol as one of the contributing factors.
Then we must ask, were any of the passengers, including the decedent, injured by the spinning propeller? If yes, did the operator wear an engine kill-switch?
Engine kill-switch requirement in Florida:
Despite multiple attempts to make it a requirement in Florida, boating operators are still not required to wear an engine kill-switch. The latest attempt to change the law came after a tragedy that took place in 2020.  At the time, 10-year-old Ethan Isaacs was out sailing with the sailing team on a rough and choppy day in Sarasota Bay and some of the boys were falling overboard out of their little small sailboats. The sailing instructor was in a motorboat and as he motored over to help some of these kids who were in the water he slipped and fell overboard. The engine kept going, sending the motorboat spinning out of control, and young Ethan was killed. Ethan's parents pressed the legislator to advance Ethan's Law, but on March 14, 2022, the bill died in Appropriations Committee.
Engine kill-switches are not a requirement in the State of Florida, however they are a recognized throughout the boating industry as a safety standard that is especially important to comply with when transporting several people on a vessel.
Personal injury lawsuit against boat captain who purposely "jumped" wake of another vessel
During the most recent boat show in Miami, our client and her husband were participating in a demo event with Bombardier Recreational Products. While aboard a brand new Sea-Doo Switch, the captain failed to stop or slow down the boat when he came upon a very large boat wake. This caused our client to be thrown up in the air and felt her back "crunch" when she forcefully came down.
A lawsuit will be filed in this case against multiple defendants, including the boat captain for his negligent operation.
Leesfield Scolaro's perennial presence in the Florida Keys
With offices in Key West over the past five decades, Leesfield Scolaro has represented thousands of Monroe County residents as well as visitors to the Florida Keys who were injured in incidents caused by the negligence of others. Our firm has handled claims on behalf of teachers, first responders, firefighters, teachers, school crossing-guards, tourists, patrons of restaurants and bars, residents who fell victim to negligent security, sexual assaults, reckless drivers, and premises liability.
Negligent operation and training/supervision results in fatal Jetski collision
Because of the shape and location of the Florida Keys, our trial lawyers have also handled countless water-related cases including boating, jet-ski, and parasailing incidents. Partners Thomas Scolaro and Adam Rose are currently representing the families of two people who were fatally-injured in a parasail incident off the coast of Key West in 2020. Partner Justin Shapiro is currently representing a tourist involved in a jet-ski incident similar to a previous case that ultimately resolved in a 7-figure settlement. In handling such cases, Mr. Shapiro has had to bust well-crafted releases as well as expected defenses ranging from lack of duty to comparative negligence. In a recent case involving a jet-ski collision between two paying patrons, Justin Shapiro was able to secure a $2,888,000 settlement on behalf of the survivors.