In the Courtroom
Partner Justin Shapiro represented a family visiting Key West from California that was involved in a jet ski incident and Partner Adam Rose represented the family of a Monroe County Sheriff's Deputy injured in a motor vehicle accident.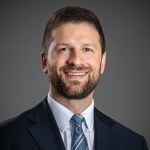 Unparalleled Experience and Success Representing Victims of Jet Ski Incidents
In the last five years, Leesfield Scolaro has secured over $10 million for clients involved in jet ski incidents. This year, Attorney Justin Shapiro represented a California family who vacationed in Key West. During a jet ski tour, a husband was significantly injured when he and his family were led under a dangerous narrow bridge due to powerful tidal currents that surge through the opening. Mr. Shapiro established that the tour operator committed multiple acts of negligence during the tour that contributed to the tragic outcome.
The evidence showed that the tour guide never warned the family about the tidal currents nor provided any instructions on how to handle them. To add insult to injury, the guides operated their jet skis at high speeds, leaving the family out of sight for most of the tour. Our client, a husband and father of two young children, was left to navigate the dangerous bridge without any guidance, leading to a violent crash into a concrete bridge piling.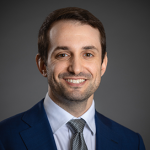 Serving Monroe County Law Enforcement: Our Firm's Unyielding Support for Community Heroes
Attorney Adam Rose represented a Monroe County Sheriff's Deputy and his child, who were seriously injured in a high-speed car crash on Overseas Highway when another driver failed to yield the right-of-way and pulled out right in front of them. When the other driver's insurance company tried to cast the blame on his client, Mr. Rose conducted a swift investigation, uncovering crash data proving his client was not speeding, and video from multiple nearby businesses that completely refuted the other driver's story about what happened. Days later the insurance company tendered its $300,000+ policy limits. After funding all medical needs, the child's settlement proceeds were responsibly structured for his maximum benefit in the future.
This is the latest in a long line of cases where Leesfield Scolaro personal injury attorneys have represented individuals who serve our communities. In the recent past, Ira Leesfield secured a settlement for a school crossing guard who was ran over by a reckless driver while she was ensuring the safety of children as they crossed the road near a school. Thomas Scolaro obtained a large settlement for several firefighters who were exposed to toxic fumes for hours while trying to help road workers. Our firm also represented a air ambulance pilot who was involved in a catastrophic car accident. Over the last several decades, we have represented many veterans and retired law enforcement officers, as well as doctors, teachers, and individuals involved in the administration of justice such as judges, lawyers, court staff, etc., who were injured because of someone else's negligence.
In the Community
Leesfield Scolaro's remarkable achievements in South Florida and throughout the Florida Keys were buttressed by the inauguration of an office in Key West in 1987. This expansion enabled the firm to emerge as the foremost authority in personal injury and wrongful death litigation in Monroe County for residents and visitors alike.
It was a reality in the 1970s, and it continues to be a reality today where the Firm is as involved in the Monroe County community as ever. Last month, Partner Adam Rose was elected to serve as Vice President of the Monroe County Bar Association. This will be his second year as an officer. Also this month the Firm was proud to sponsor an exceptional Coral Shores high school student's enrollment in an intensive law and trial advocacy program at Stanford University.
Ira Leesfield's Commitment to Giving Back
The Leesfield Family Foundation, established by Ira Leesfield, managing partner of Miami-based trial law firm Leesfield Scolaro, is a non-profit organization dedicated to assisting underprivileged individuals in South Florida and beyond. Over the past decade, the foundation has contributed nearly $1 million to charitable organizations throughout the region.

The foundation supports various other scholarship initiatives, including the Leesfield/AAJ Law Student Scholarship. Since 1994, LFF has been granting scholarships and representing law schools nationwide. The Leesfield/AAJ Law Student Scholarship Program, established in collaboration with the American Association for Justice, has reached its 29th and 30th scholarship awards during AAJ's Annual Convention in Denver, CO (July 2019).
The continuous funding from the Leesfield Family Foundation and Leesfield Scolaro, P.A., has made possible the honoring of exceptional law students from all over the country who demonstrate a strong dedication to trial advocacy and the preservation of the civil justice system. This program has provided financial support year after year, allowing law student members to partake in valuable learning opportunities, workshops, and events at our annual conventions. By fostering a sense of commitment and support for the AAJ mission, these recipients have become influential leaders within our organization, representing various regions across the nation.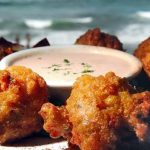 39th Annual Conch Fritter Reception Just Announced!
In October, Leesfield Scolaro will once again renew with its annual tradition and host a Legal Education Luncheon and Evening Reception in its Key West offices.  This latest event will also mark the 47th year anniversary of the law firm and the 1,000th successful resolution of a personal injury case out of Key West, Florida.