In 1987, Leesfield Scolaro opened their offices in Key West on the heels of a wrongful death case tried to verdict by Ira Leesfield. For the past four decades, the firm's involvement in Monroe County has continued to grow both in the courts and in the community through educational programs, scholarships and contributions to numerous food banks. Every year the firm is a proud sponsor to the Marques Butler Memorial Softball annual tournament that is held in honor and memory of Marques Butler, a former client. The firm also looks forward to organizing, sponsoring and participating in the Monroe County Bar Association's Annual Continuing Legal Education luncheon customarily held at Leesfield Scolaro's Key West Offices on Whitehead Street.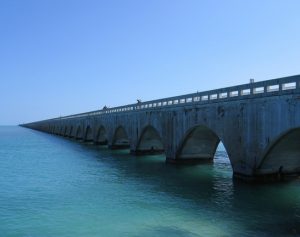 It is through its personal injury practice that the firm makes the biggest difference in the community. Most recently, Partner Thomas Scolaro has obtained an 8-figure settlement stemming from a house fire in Ramrod Key. This is the second time Mr. Scolaro secures such a result for clients. A few years ago he tried E.E. vs. XYZ Resort Hotel & Marina and MARK JASON HOLMES to verdict and won $40,580,000 for his client. To this day, this remains the highest personal injury verdict in the history of Monroe County.
Ira Leesfield and Thomas Scolaro also reached a seven-figure settlement on behalf of an Iowa family that was injured following carbon monoxide exposure at a Key West Hotel. In addition to proving that the hotel's negligent repair to the boiler roof vent caused carbon monoxide to be forced back down into the boiler room of the hotel and into the adjoining guest rooms where our clients slept, the firm successfully fought for passage of Senate Bill 1822. It was the first law at the time that required public lodging establishments to install one or more carbon monoxide detectors that we all take for granted today.