Leesfield Scolaro, P.A., a leading Miami-based personal injury law firm recently announced Justin B. Shapiro is being named partner. He joined the firm in 2011 and will help lead the firm's Recreational and Resort Litigation Section.
"As we enter our 40th year in practice this October, Justin's promotion is a clear indicator of our continued growth," said Managing Partner Ira Leesfield.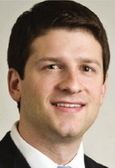 Justin received his juris doctor degree, magna cum laude, from the University of Miami School of Law, graduating at the top of his class, and was inducted to the Order of the Coif. He holds a bachelor's degree, cum laude, from the University of Central Florida. Since graduation, Justin has actively litigated hundreds of cases for the firm's statewide practice, obtaining outstanding results in complex personal injury matters.
His verdicts and settlements for severely injured clients have been recognized by leading Florida journals and organizations. He will continue to focus his practice in the areas of personal injury/wrongful death, premises liability, auto and motor vehicle accidents, and complex personal injury cases.
He is actively involved in numerous professional organizations, including the Florida Justice Association, an organization dedicated to protect the rights of Florida citizens, the Dade County Bar Association and the Coral Gables Bar Association.
Justin is married to Karina Smuclovisky, who is also a practicing attorney. They reside in Coral Gables, Florida.
Continue reading