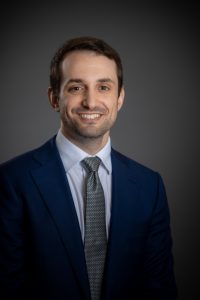 LEESFIELD SCOLARO, P.A. – KEY WEST UPDATE
Leesfield Scolaro Partner, ADAM ROSE, has been elected to serve as Secretary of the Monroe County Bar Association (MCBA). During our 40-year involvement with the organization, Adam is the first lawyer at Leesfield Scolaro, P.A. to serve as an officer. We are very proud of his years of work in Monroe County and throughout the state of Florida.
Adam graduated Magna Cum Laude from the University of Miami School of Law in 2016. He joined Leesfield Scolaro, P.A. the same year, and has undertaken responsibility for numerous high level results since graduation, a large number of those cases in Key West and throughout Monroe County.
Recently, Adam concluded the following Monroe County cases, including:
Fletcher v. Jolly Roger RV Resort
Francis v. Bourbon Street Pub
Kowalski v. City of Key West
Maxwell v. Segel
Wassylenko v. 1018 Truman and City of Key West
Additionally, Adam has authored numerous journal articles including:
He can be reached at Rose@leesfield.com or 305-854-4900.
Leesfield Scolaro has a 40-year history of litigation in Key West and the Florida Keys, obtaining many of the most significant verdicts and settlements for Monroe County residents and visitors. The Firm has actively supported MCBA with its community outreach since 1976, and has been consistently involved in educational programs, scholarships and contributions to numerous food banks.